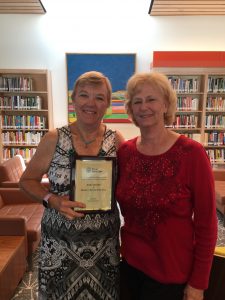 Welcome back ladies to the start of our 2019-2020 Santa Clara Women's League year!
Your Executive Board met on Saturday, July 13th to plan a fun and exciting year. We plan to have three outreach events, four interesting speakers, several social events, including our monthly Breakfast Club, and of course our very popular annual fundraiser "Showtime"!
We have great news! We have 6 new members that have joined the Women's League this year! Many of these women we met at our booth at the Be Strong, Live Long Health Fair this past May. It will be exciting to get to know these new members, to make them feel welcome, and part of our team! Just a gentle reminder, if you have forgotten to mail in your renewal dues for the year, please mail them  in asap to our Treasurer, Nancy Velasco,. We want to make sure your name is in our Yearbook!